Are you tired of the hassles that come with wearing glasses or contact lenses? One thing that keeps many people from choosing to have LASIK is the price.
What you may not realize is that LASIK is the ultimate investment you can make in yourself. Keep reading to learn why LASIK is an investment you'll never regret once you make it!
It can save you money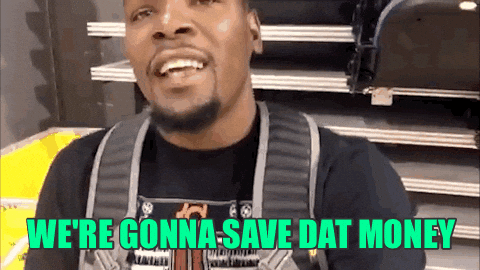 Although it can sound counterintuitive, yes, getting LASIK can save you money, but how? Consider this.
Did you know that, on average, you're spending $500 every year on eye care? That includes your glasses, contact lenses, solution, and any of the accessories that go along with them.
If spending $500 every year on your glasses and contact lenses sounds like a lot, why keep wearing them? When you get LASIK, you'll no longer need to purchase these things anymore.
And if the up-front cost of LASIK makes you nervous, here at Bausch Eye Associates, we offer financing through CareCredit. There's no reason that cost should stand in your way of achieving visual freedom! With this option, most people can pay off their procedure in as little as two years.
You'll keep reaping the benefits for years to come
One common misconception about LASIK is that it's a temporary procedure, but that's not true. In fact, it's far from that, as it's a permanent procedure that reshapes your cornea.
By reshaping the cornea, you can correct refractive errors like nearsightedness, farsightedness, and astigmatism. Because it's a surgical procedure, LASIK isn't right for everyone, but for those that qualify?
It's life-changing! If you are a good candidate for LASIK, choosing to have LASIK when you're in your mid to late twenties means you can enjoy decades of clear vision!
It is essential to note that although LASIK is permanent, it can only treat current vision conditions. That means that even if you have LASIK, it won't change whether you develop cataracts, presbyopia, or other conditions. But what it can give you is true visual freedom.
Its fast recovery means getting back to what you love more quickly
It may seem like choosing to have a procedure that can give you the vision you've always dreamed of would require a long recovery, but you won't find that with LASIK. You don't have to worry about spending weeks in bed, waiting to see if your vision will change.
Most patients start seeing improvements to their eyesight the same day that they have LASIK. If it takes a day or two, that's normal and all part of the recovery process. Each patient is different and recovers at a different pace.
Within a few days, you'll be seeing with sharper, clearer vision without the need for visual aids. What's more freeing than finally seeing with crisp clarity? The best part is that after LASIK, doing the things you love will be even better!
Have more time to yourself
Whether it's spending precious moments trying to put in contact lenses while you're making a mad dash in the morning to get out the door or fumbling around for your glasses in the middle of the night to take your dog outside, these are moments you'll never get back. Now, imagine a more peaceful morning because you can wake up and see clearly.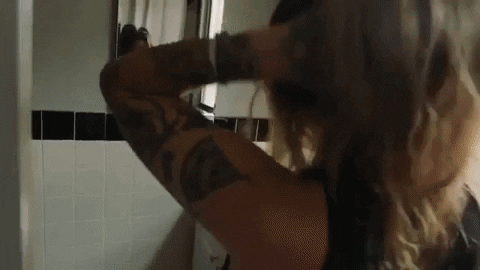 You don't have to spend fifteen minutes trying to put in contacts. Instead, you can use this time to meditate, cuddle with your dog, or even sleep in for a few extra minutes!
Those midnight bathroom excursions become more manageable, too, since all you have to do is roll out of bed and go. Having a little more time to yourself when you need it is never a bad thing, and when you get LASIK, it's something you can have every day!
Increase your self-confidence
Do you feel like your visual aids are masking your true self? That may be a bit dramatic, but for many people that wear glasses and contact lenses, it feels like they can't be who they want to be.
Glasses can feel like a crutch, holding you back both physically and mentally. Even if you choose to wear contact lenses, it may still feel like something you can hide behind.
For others, wearing contact lenses may not be possible due to discomfort, prescription, or allergies. If you want to feel more confident in your skin, getting LASIK is a great place to start.
With holiday parties around the corner, wouldn't it be great if you didn't have to worry about glare ruining photos? Or if you could have the perfect look from head to toe without concerns about whether your contacts would dry out during the night and make your eyes irritated?
Choosing to have LASIK means you'll be picture perfect at a moment's notice! With fewer worries about having red eyes in pictures, you can enjoy yourself and let loose a little!
Take the opportunity to travel spontaneously
There's nothing like traveling somewhere new and exploring a new culture! But if you wear glasses and contact lenses, packing before you go anywhere can be fraught with anxiety and tension.
Did you remember to order spare contact lenses in advance? Did you pack your extra contact lenses?
Did you bring a spare pair of glasses, contact lens solution, prescription sunglasses, and any other miscellaneous things you could need to keep your eyes safe? What you pack when traveling anywhere, even for a day or two, is crucial, but it becomes even more necessary if you're traveling out of the country.
There's no guarantee that pharmacies overseas will have everything that you need. If you're traveling, wouldn't it be nice if you could relax? After all, you're going on vacation to unwind and recharge your batteries!
Why should the act of leaving your home for a holiday cause you so much stress? You can remove a good amount of the anxiety around traveling by having LASIK.
Correcting your vision means you don't have to think about TSA-approved bottles of contact lens solution, extra pairs of glasses, and concerns about contacts that get too dry when you're a thousand feet in the air. So sit back, relax, and envision a reality where you can travel spontaneously.
Ready to find out if LASIK could be the right vision correction for you? Schedule your LASIK consultation at Bausch Eye Associates in Allentown, PA, today and make your dreams of visual freedom a reality, once and for all!