Considering LASIK? There's no time like the present to have this life-changing vision correction procedure! 
Sure, you can get LASIK any time of the year, but the summer is a fantastic time to have it. Need convincing? Keep reading to find out why having LASIK will make living in Allentown feel brand new! 
You Can Be a Kid Again at Dorney Park
Who doesn't love visiting an amusement park during the summer? Combine that with an amusement park that also offers a Wildwater Kingdom, and you've got the amazing Dorney Park!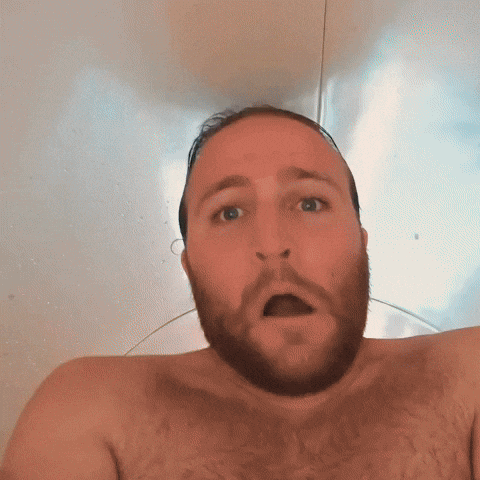 After LASIK, you'll be ready for adventures big and small, including a spin on Patriot's Plunge! With three slides, you'll feel like you're flying and the best part, you'll never have to worry about glasses falling off your face. Even if you wear contact lenses, LASIK means you don't have to worry about any visual aids and you'll have the best vision of your life.   
Experience the Malcolm Gross Rose Garden with New Eyes
There's something to be said about roses being some of the most beautiful flowers in the world, and there's none more stunning than the ones at the Malcolm Gross Rose Garden. Sure, getting LASIK sounds like it's a standard procedure, but it will truly change your life, and change how you experience things like a rose garden.
What's more, you'll finally have the ability to see the world without any boundaries. There's something incredibly freeing about achieving true visual freedom. 
That means you can wake up every day and not have to fumble around looking for glasses or take time to put in contacts in the morning. You're saving time and you're even saving money! 
Think about how much you spend on glasses, contacts, and all the accessories that go with them every year. Now…imagine you no longer needed to spend that money on your eyes. 
For most people, you're looking at an average of $500 every single year! You can also take into consideration the fact that LASIK starts paying for itself pretty quickly; for most patients, it's only a few short years. That's putting money back in your pocket to do the things you love.
Take a Day Trip out to the Lehigh Valley Wine Trail
For anyone that considers themself a bit of a wine connoisseur, the Lehigh Valley Wine Trail is a must. With five wineries to try, it makes the most sense to take a day trip to get the most out of this experience. 
Although LASIK is about permanently correcting refractive errors like nearsightedness, farsightedness, and astigmatism, vision correction applies to other parts of your life. Achieving visual freedom is life-changing and getting LASIK can take even the simplest experiences to the next level. 
If you've heard that you taste with more than your tastebuds, having clearer, crisper vision changes how you taste wine as well. Your dimension of tasting flavors seems infinite, and it applies to everything in your life. 
With six senses, tasting wine should be a full-body experience, and after LASIK, you'll finally understand all the nuances that go with it. It may sound hokey, but clearer vision is something that has a ripple effect, even in ways you never expected. 
Plus, there's nothing more beautiful than being at a vineyard while you're drinking a glass of wine!  
Enjoy a Hike on Some of South Mountain's Trails
Love hiking? After LASIK, being physically active becomes easier than ever. You'll no longer have glasses to push up your face during workouts, or contacts that dry out while you're running after work. 
If you love to hike, LASIK especially makes it easier to enjoy one of the many trails that South Mountain has to offer. Wearing glasses and hiking don't always go together. 
Once you have LASIK, you can put your worries about damaging the lenses, losing your glasses, or dealing with glare on a weekend hike behind you! The only boundaries that you'll have to deal with are the ones that you put into place, rather than visual aids that can be unreliable. 
Another advantage of hiking after LASIK is the quality of your vision. Though you may have thought you saw well when you wore glasses or contacts, the reality is, your vision is actually much better after LASIK. 
It's not a coincidence that most patients end up with 20/20 vision or better after they have LASIK! Combine that with the fact that you don't have frames or lenses in front of your face, and you have the ability to see everything around you for miles.
Go Window Shopping Downtown
Warm summer nights are a perfect time to spend some time window shopping in downtown Allentown. How frustrating was it when you had to do the prescription sunglasses dance the last time you went window shopping? 
You know the one, where you switch between glasses, prescription sunglasses, and back and forth about twenty times per hour. Then, if you wanted to go inside of a store, the whole thing would have to start all over again. 
Prescription sunglasses are great, but they are something you'll no longer need after LASIK. Instead, you can enjoy a pair of sunglasses that you don't need to switch back and forth. 
Whatever sunglasses you buy, make sure they provide UVA and UVB protection from the sun. LASIK also makes it so much easier to see all the little details, especially if you're looking at the store windows at Jaetees Wicker & Rattan or wondering if the display at The Perfect Fit comes in your size. With sharper vision, you'll see colors more vibrantly and take in everything that may have faded into the distance before.    
Ready to find out how LASIK can make everything in your life feel brand new? Schedule a LASIK consultation at Bausch Eye Associates in Allentown, PA, and find out if you're a candidate today!